Victoria Amazonica (Lilly pad geocoin)
Out of stock
You will earn
15
points with this purchase
This is the full 3D Victoria Amazonica by Kelux Geocoin Designs. A stunning work of art and exclusively available from Geocache Land. Each of these coins weighs 39g, measures over 52mm across and are 12mm thick! Each coin is supplied in a presentation box with a foam insert to keep the coin safe.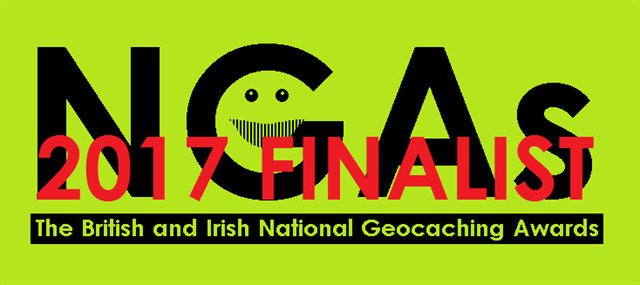 This geocoin was a runner up in the Best Geocoin of 2016 category
Editions
Leaf Flower
RE 1 Antique Gold / Antique Gold 40 made
RE 2 Antique Silver / Antique Silver 40 made
RE 3 Antique Copper / Antique Copper 40 made
RE 4 Antique Bronze / Antique Bronze 40 made
Also made but sold out:
LE 1 Antique Copper / Satin Silver 35 made
LE 2 Antique Copper / Shiny Gold 35 made
LE 3 Antique Copper / Satin Gold 35 made
LE 4 Antique Copper / Satin Nickel 35 made
XLE 1 Antique Copper / Antique Gold 30 made
XLE 2 Antique Copper / Antique Silver 30 made
AE Antique Gold / Black Nickel 25 made
Victoria Amazonica
From Wikipedia, the free encyclopedia
Queen Victoria's water lily
Victoria amazonica is a species of flowering plant, the largest of the Nymphaeaceae family of water lilies.
Description
The species has very large leaves, up to 3 m in diameter, that float on the water's surface on a submerged stalk, 7–8 m in length. The flowers are white the first night they are open and become pink the second night. They are up to 40 cm in diameter, and are pollinated by beetles. It is the largest waterlily in the world.
History
Victoria Regina, as it was named, was once the subject of rivalry between Victorian gardeners in England. Always on the look out for a spectacular new species with which to impress their peers.
The species captured the imagination of the public, and was the subject of several dedicated monographs. The botanical illustrations of cultivated specimens in Fitch and W.J. Hooker's 1851 work Victoria Regina received critical acclaim in the Athenaeum, "they are accurate, and they are beautiful". The Duke of Devonshire presented Queen Victoria with one of the first of these flowers, and named it in her honour. The lily, with ribbed undersurface and leaves veining "like transverse girders and supports", was Paxton's inspiration for The Crystal Palace, a building four times the size of St. Peter's in Rome
Weight
0.039kg
Product Code
1015602