About the geocoin:

Losing any friend or family member is always heart breaking no matter how prepared we are and we hope that this coin can help anyone cherish priceless memories of the one they lost.

The front of the coin shows a kneeling angel, and is surrounded by the night sky. This side is finished in solid, translucent and colour changing enamels. Two new enamels have been made especially for this geocoin. The unique translucent blue is also luminous, this has never been made before. The dress is made from enamel that changes colour in daylight from white to dark pink. This has never been made as a hard enamel before.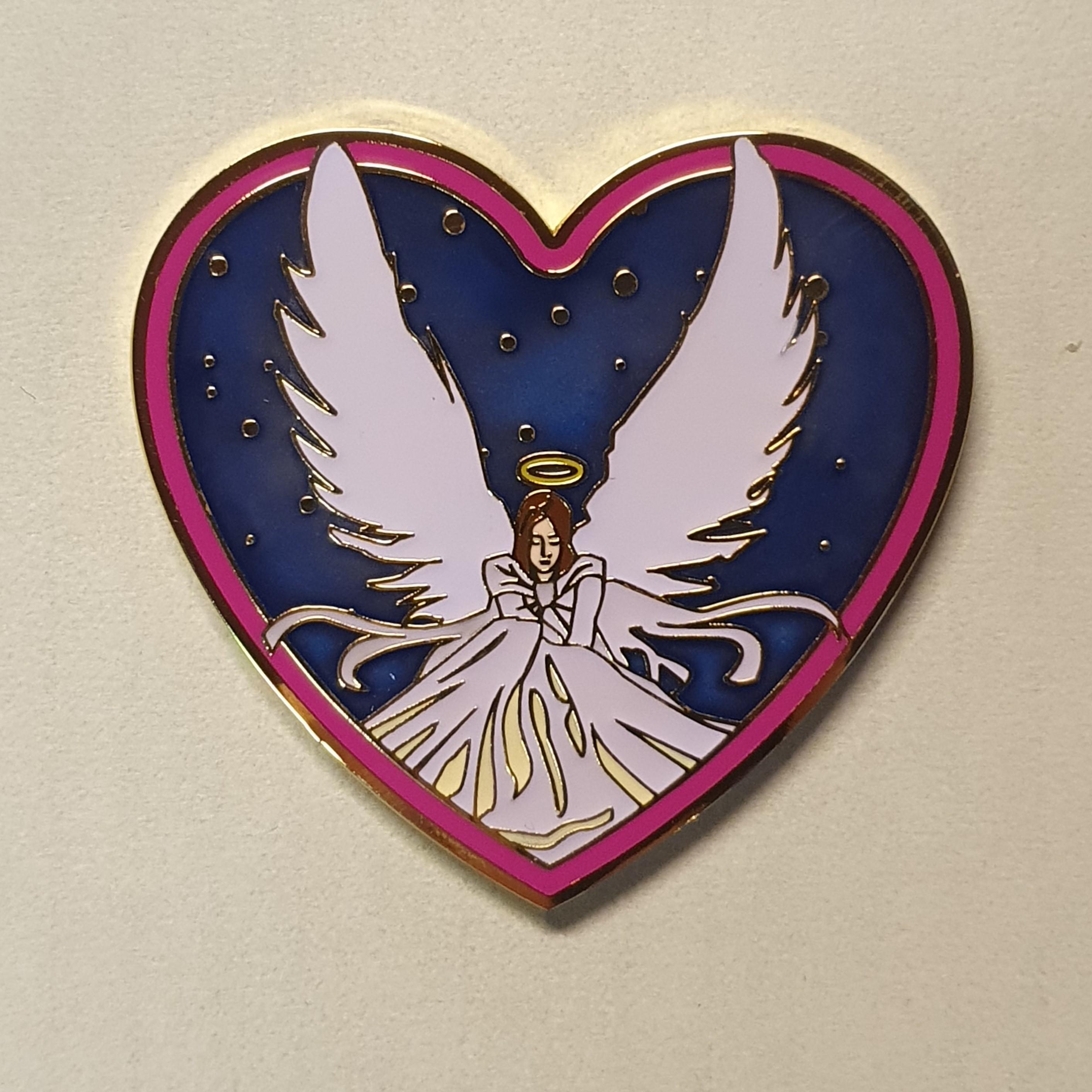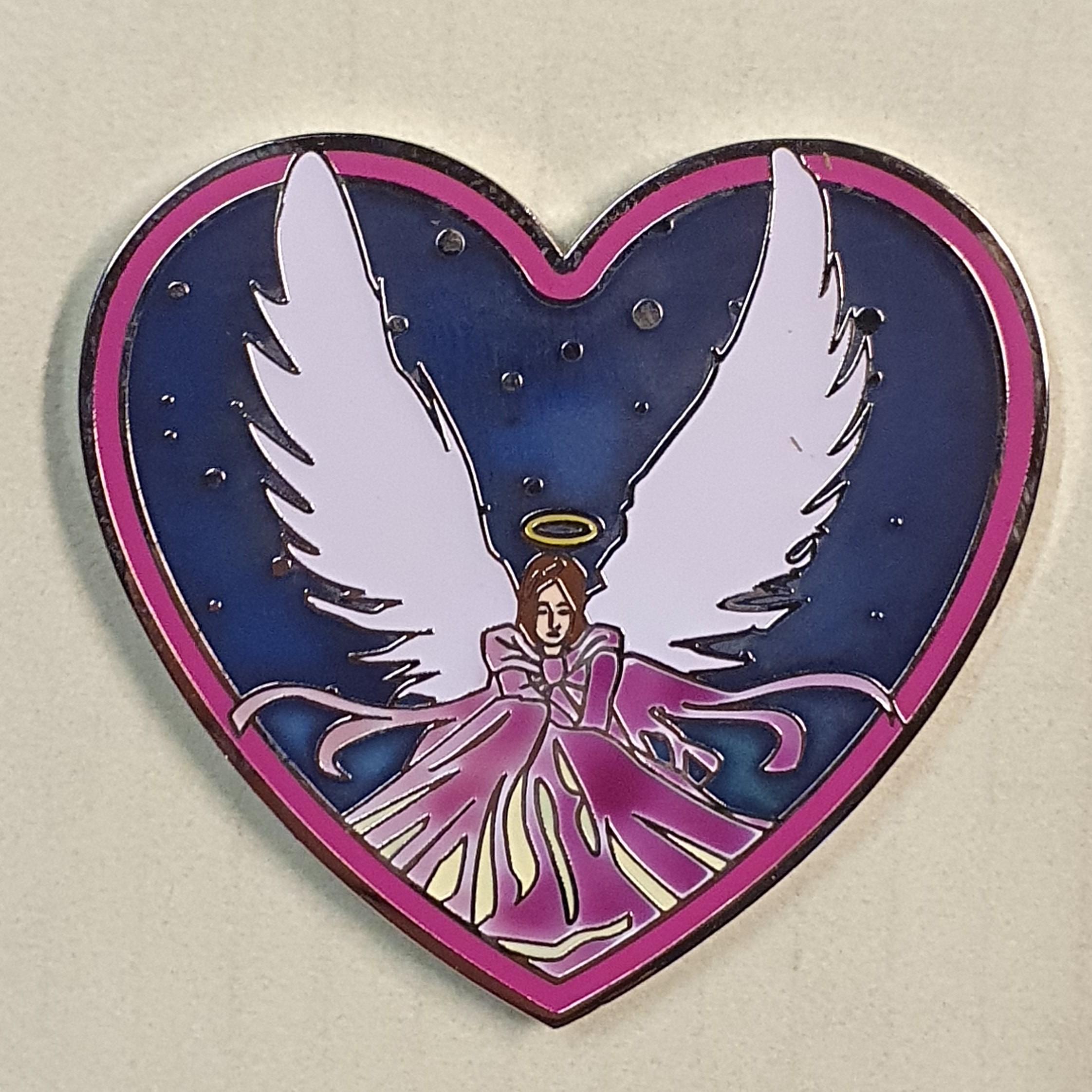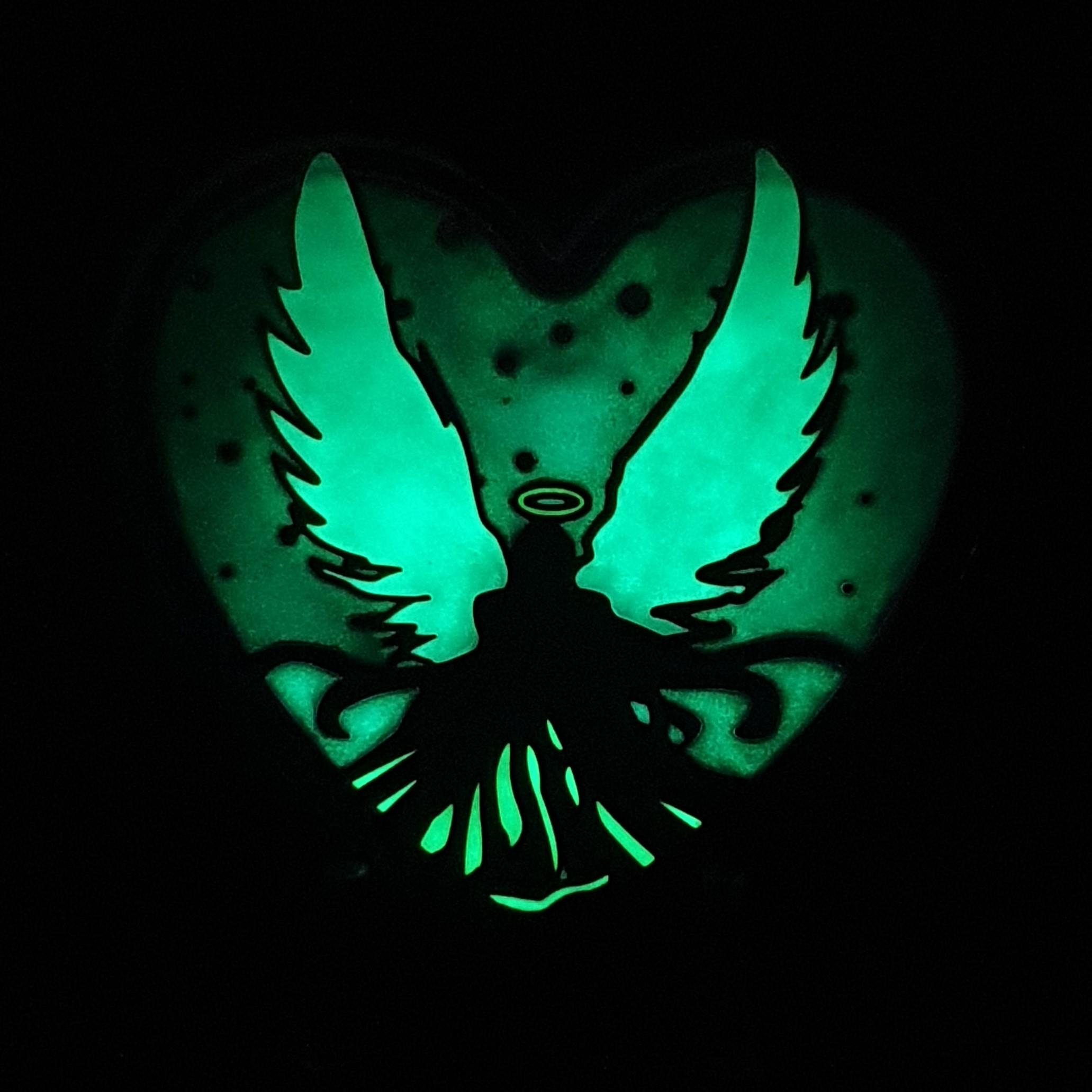 The rear has no enamels and simply has the message "Always with us, Our friend forever". 
This geocoin has been produced in memory of a very popular and much loved geocacher and geocoin collector.
This geocoin is brought to you to remember our dear friend Karen Thorn. She was a great friend to many and she loved her family, friends, geocaching and geocoins. She enjoyed getting out and about - walking, exploring, camping and she loved any sort of geocaching event. But her pet hate was writing logs so she was always way, way behind and I'm not sure she ever caught up! She had an amazing collection of geocoins and her husband has continued to add to it.
Karen sadly passed away aged just 44 but she will never be forgotten. We are pleased to say that the profits from the sale of these geocoins will be going to her husband for her children.
Karen started caching in 2006 and was one of the few people to attend every 'UK Mega' from 2008 to 2016. She had over 8500 finds, in 8 countries and had completed her 366 grid 4 times! Her personal collection of geocoins includes over 400 activated coins and many more unactivated.


Versions:

Regular edition: Silver, 100 made
Limited edition: Gold, 50 made
Limited edition: Black Nickel/ Copper, 50 made
Extra limited edition: Satin Gold, 40 made
Extra limited edition: Satin Silver, 40 made

There is also an artist edition, 20 made, that will only be available direct from Amber Tuttle. The profits from the sale of this version will be donated to an American cancer charity.


Size: 58mm max diameter
Thickness: 4mm
Weight: 42g
Trackable? Yes
Own Icon? Yes